Introducing: Customized Oil Change Stickers
What should a service shop do when they have a tight budget, but they want to create brand loyalty through return for service stickers?
We recently introduced customized oil change stickers to address this dilemma!
Oil change sticker printers are the best way to brand your service stickers, but they are expensive. For many smaller mom-and-pop shops, they are simply an unrealistic expense. We've tried to address that challenge through the introduction of stock oil change stickers with location branding information, or as we call it, Customized Oil Change Stickers.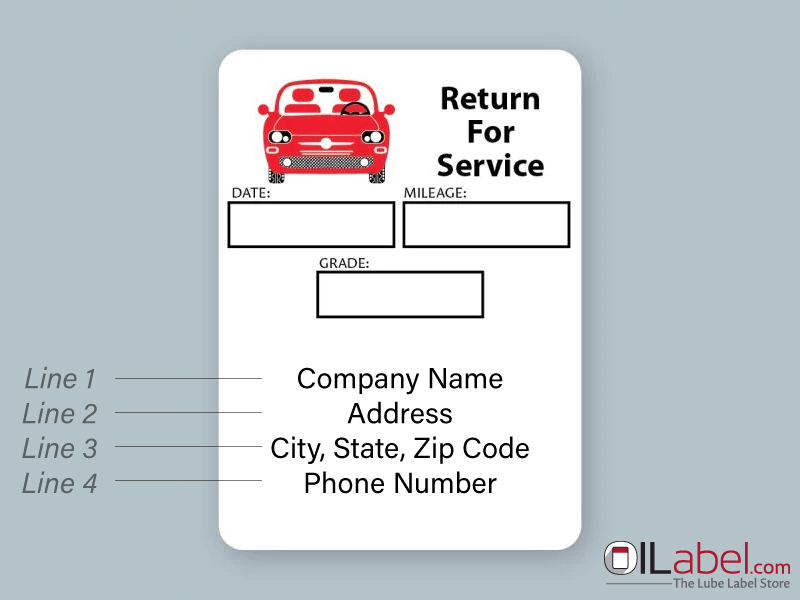 Typically the oil change printer prints the shop's contact information in addition to the mileage and oil grade, and this information can be very helpful for customers. Without an oil sticker printer, shops are left using generic handwritten stickers that have no specific location branding. While the customer still receives a nice reminder of when to return for service, the shop loses out on the branding and loyalty potential the sticker creates.
For a very small fee, your shop can brand your generic label. Check it out for yourself with our most popular label!
Red Car Generic Sticker with Customization
Dealer Branded Custom Oil Change Stickers